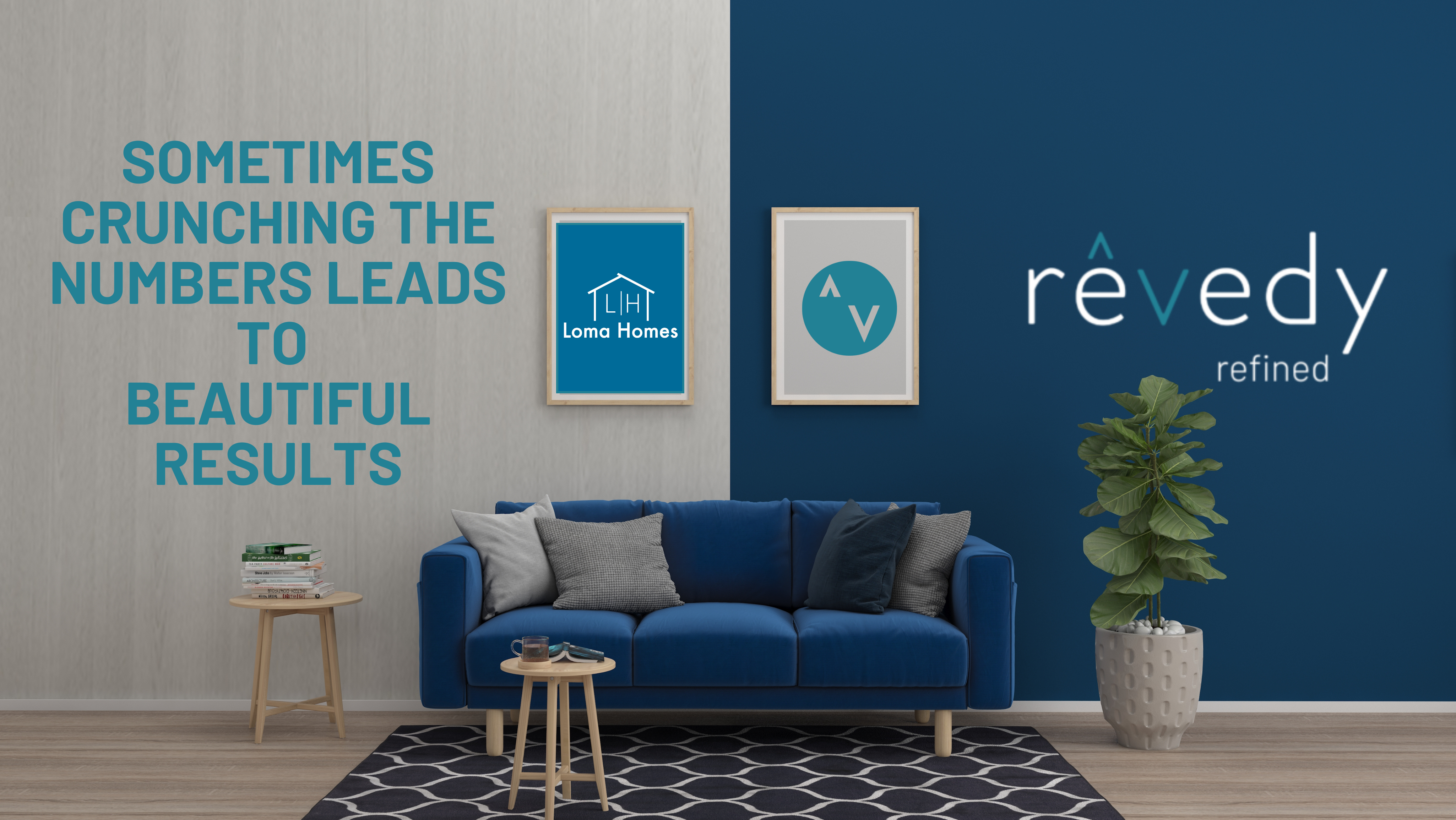 Increase Your Short-Term Rental Revenue
Loma Homes Joins Revedy to Unveil a Turnkey Solution to Earnings
Revedy is excited to announce Loma Homes has joined its team to launch Revedy Refined. With some of the country's most innovative design experts as part of Revedy's services, clients can up their short-term rentals to investment-grade by capitalizing on done-for-you renovation, staging, listing and optimization – making them irresistible to guests, and much more profitable for hosts. 
With the buying power of Revedy Refined, clients can wash away their headaches. For almost the same price tag as doing it yourself, you can leave it in the hands of the professionals. Less pain, more gain.

"
We are excited to welcome the talented Loma Homes to Revedy. With their expertise in both design and logistics, combined with the analytics and data of Revedy, I am confident we can bring additional value to existing and new customers alike
," Colin Carvey, Revedy's CEO, says.
"
Through our research we've discovered that only 3 to 5% of short-term rentals are operating at their peak financial performance. We see the gaps and this turnkey service is a part of fixing that."
Short-term rental interior design runs far deeper than pillow cushions and throws – it defines your earnings. Short-term rental design is about strategic style for your market while infusing just the right amenities and staying within a budget to ensure it's a good investment. In some cases, the addition of a hot tub can push the Return on Invested Capital up 40%. A listing cover image that showcases artistic flair and a fun home atmosphere can increase your click rate by 88%. Once you crunch the numbers, what seems like simple decor choices and amenity additions turn out to be powerful profit drivers. 
"The right furnishing and design is a big deal. We've seen increases of greater than 35% when done right," Carvey adds.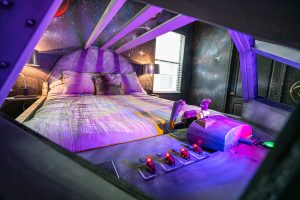 From coast to coast, Loma Homes has been creating stunning and profitable vacation rentals that wow guests and media alike. It all began with a hippie wonderland in Joshua Tree, adorned with colorful murals and bohemian vibes. Now, Loma Homes has a diverse portfolio of properties across the U.S., featuring themes that range from whimsical to adventurous. Imagine sleeping in a spaceship bed that lights up and makes sounds, or a swamp bedroom that emits fog and animal noises. How about a flying car or a steam-blowing train? These are just some of the amazing experiences that Loma Homes offers. Their themed properties have become viral sensations, garnering millions of social media views and earning praise from Travel & Leisure, Insider, Forbes, Daily Mail, and more. 

"
We are excited to join the Revedy team on this new venture, where we can take their system of pairing investors with high-yielding short-term rentals to the next level by strategically optimizing the assets
," Bryndee Barton, founder and Lead Designer of Loma Homes, says. "Our goal is for guests to not just stay in a comfortable, clean home, but to have an experience that creates memories for a lifetime. This in turn also creates better returns for the short-term rental investors."
By bringing Loma Homes and Revedy together, Revedy Refined takes your listing all the way from renovations to staging and stocked guest amenities. We'll manage your project's timeline, overseeing any minor or major renovations, home furnishings, cutlery and decor. 
Turn your rental into a profit powerhouse with Revedy Refined.